When newly Google-owned Motorola released Moto X, it was to become the first entirely customizable smartphones on the market. To support this new concept, we created Motomaker, a platform which would allow full detailed customization on any device.
The project received the 2014 New York Design Award, was nominated at the Webby and get featured on Tech Crunch & The Verge.

Art Direction, Design & UX — Razorfish, 2014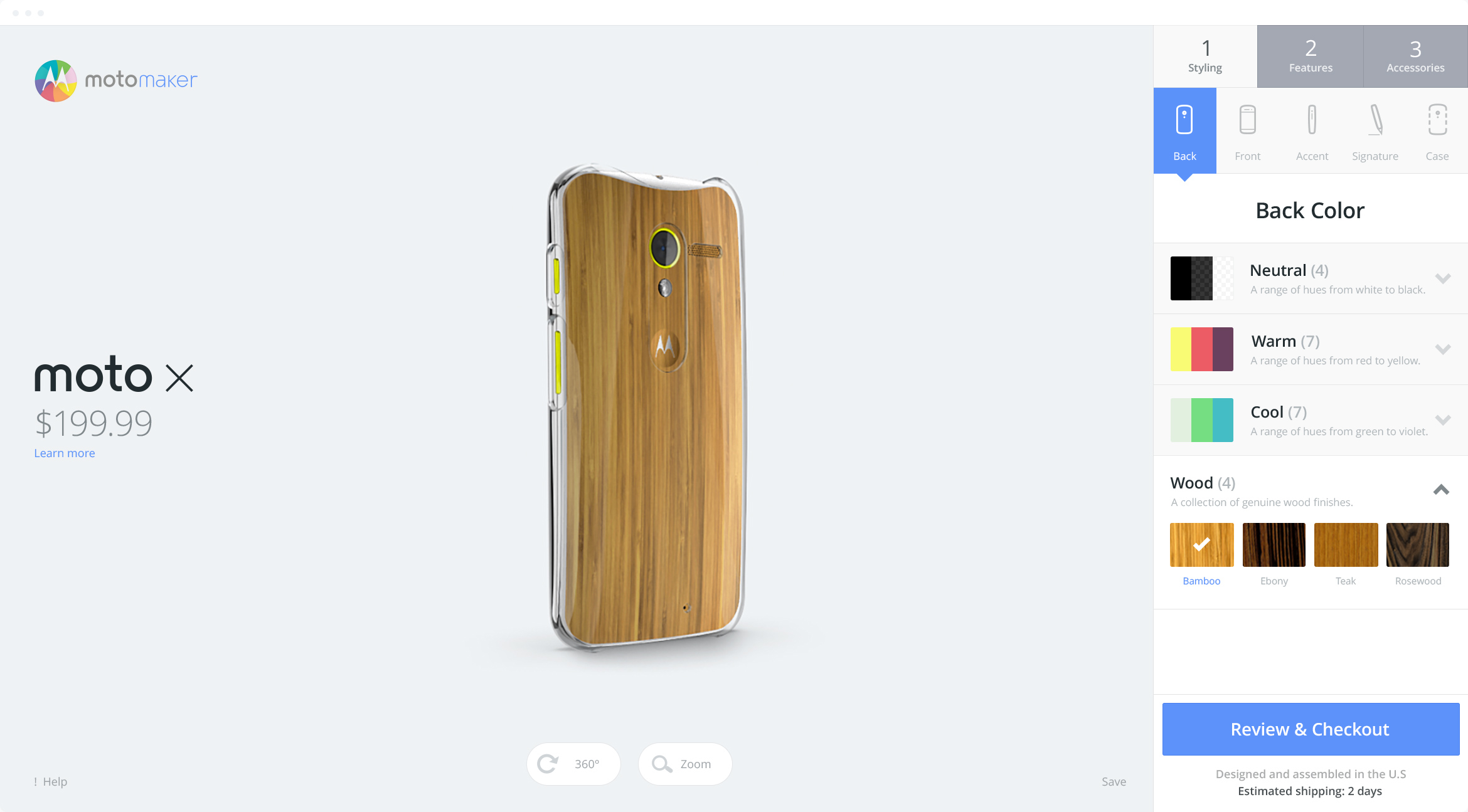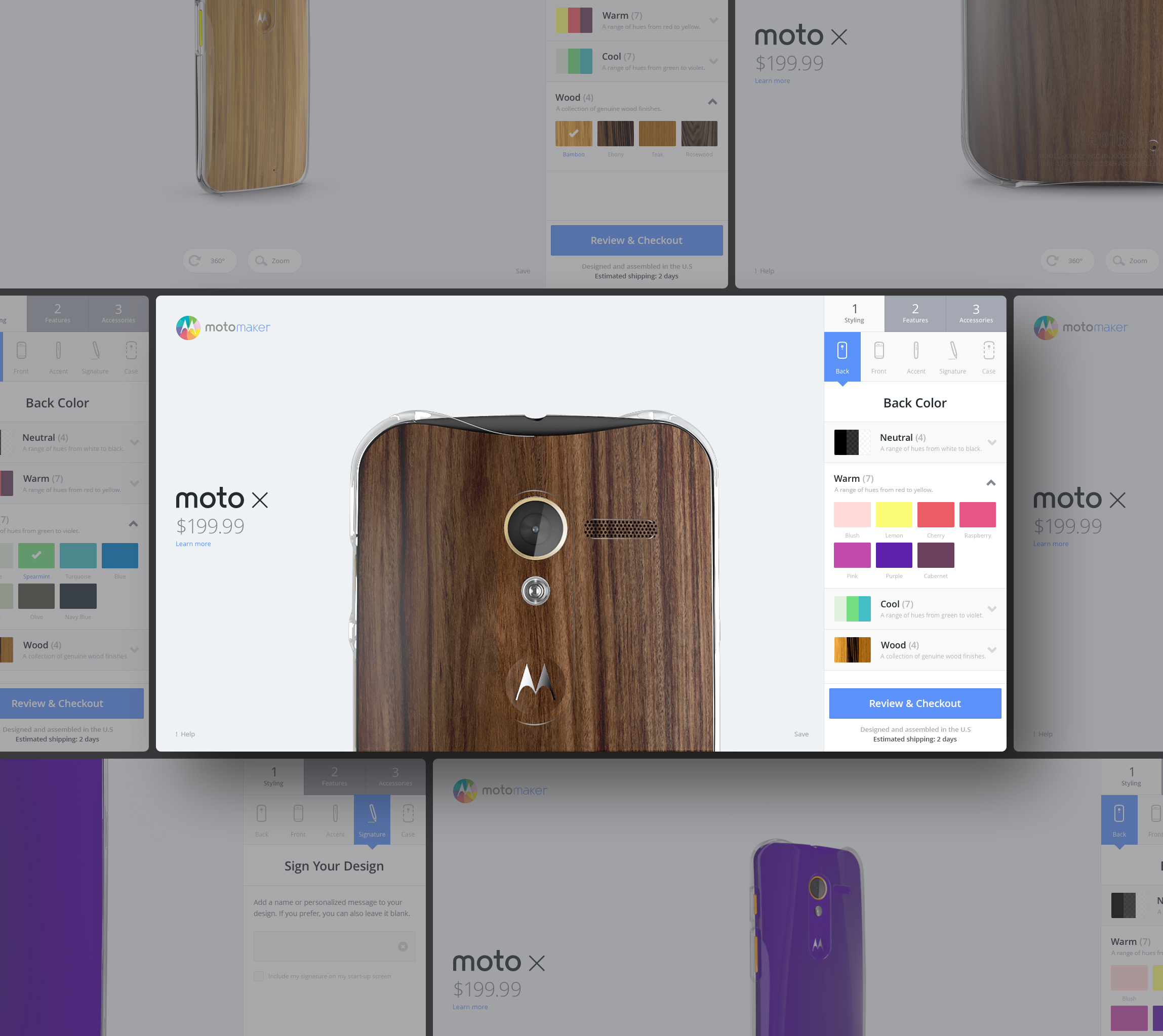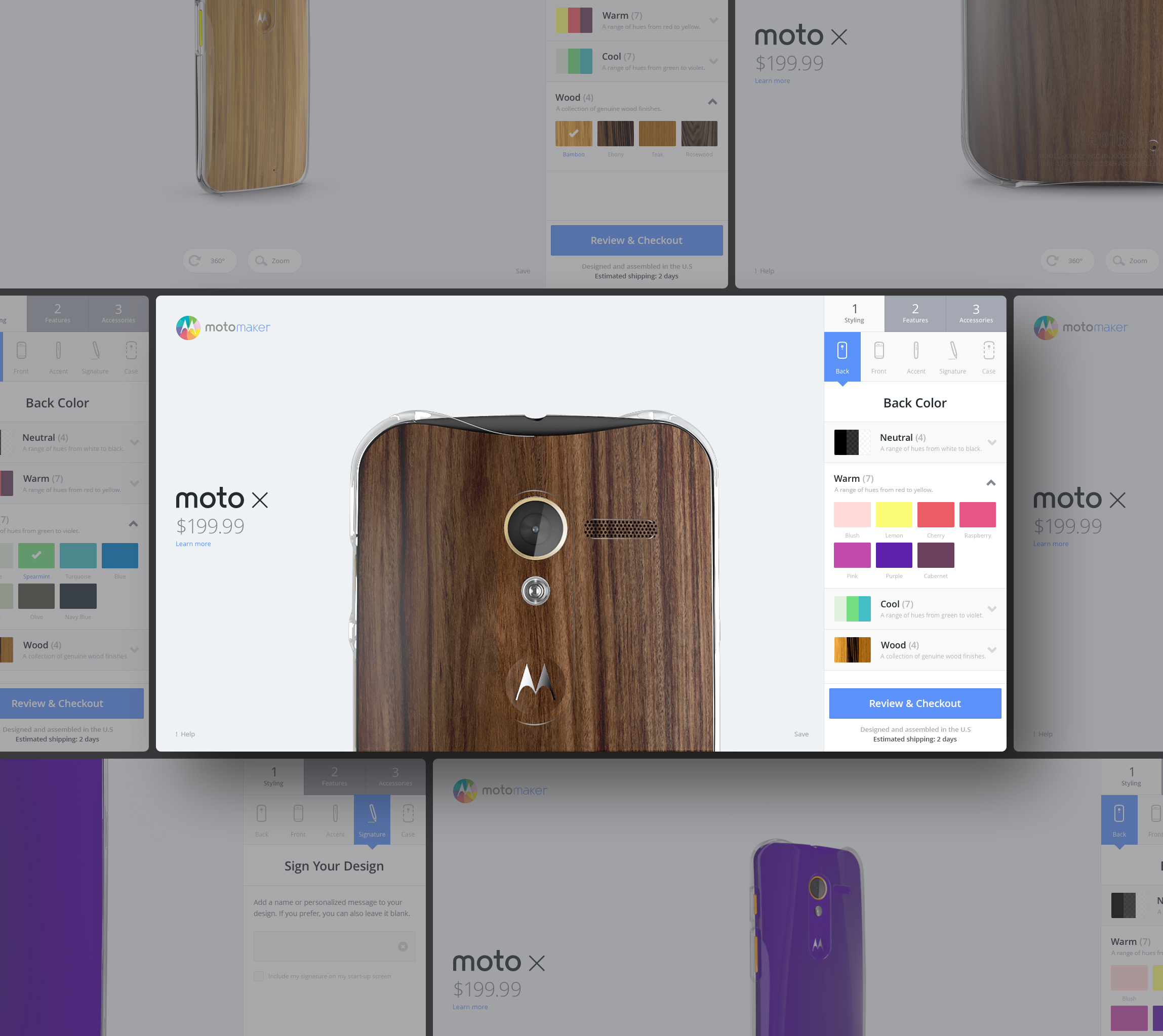 Motomaker was designed to fit a wide range of device sizes while maintaining the same streamlined experience and functionality.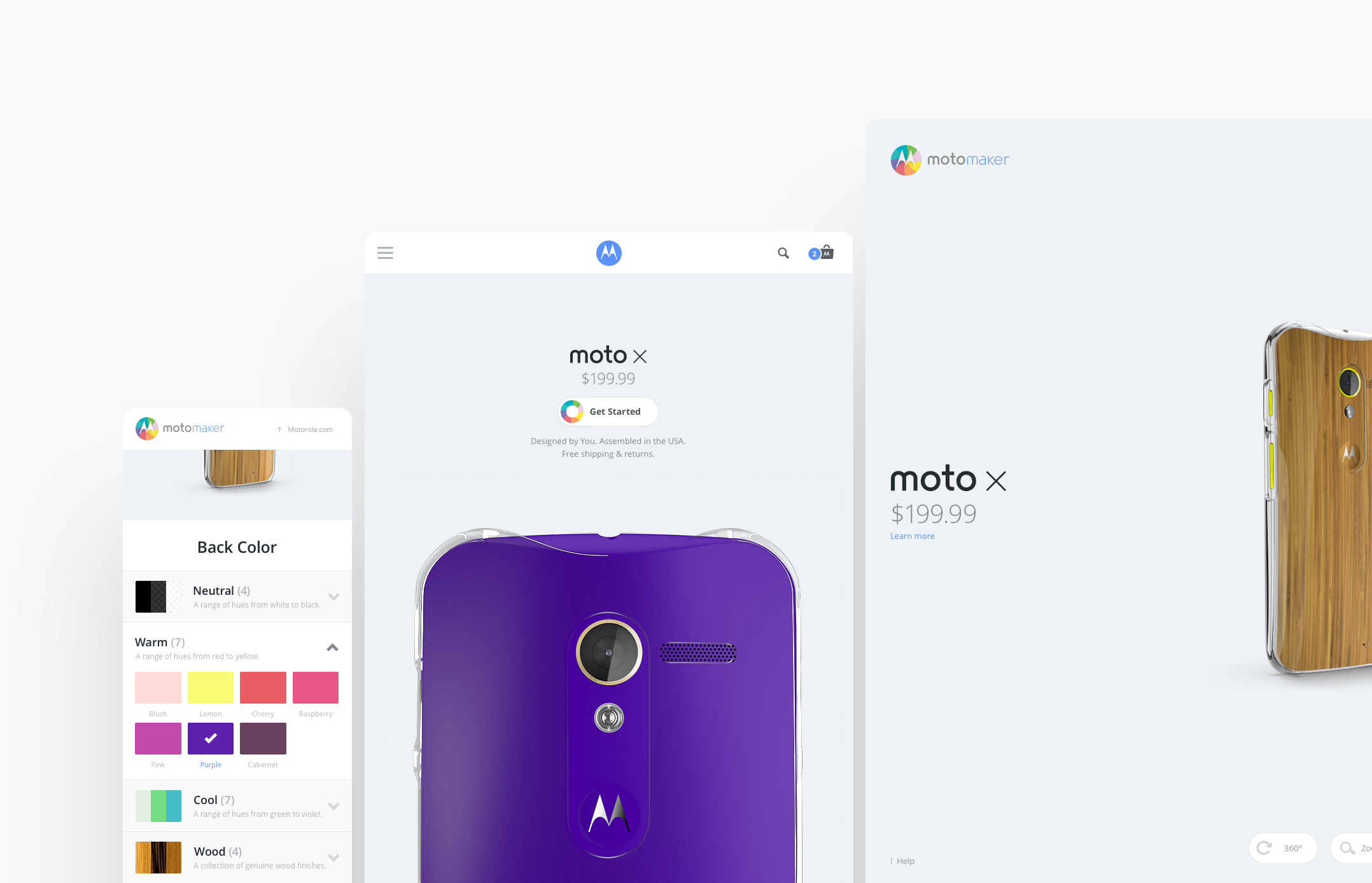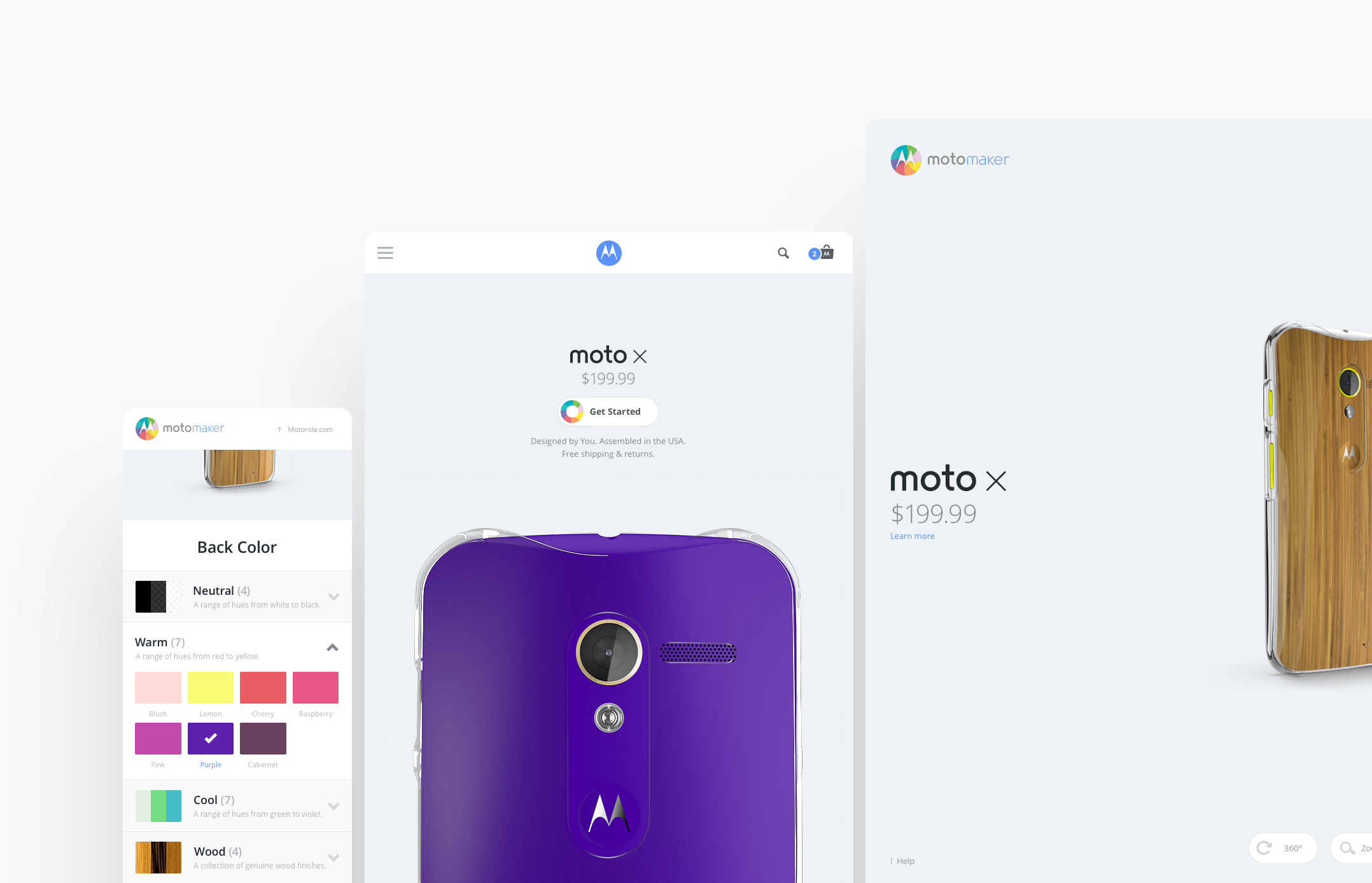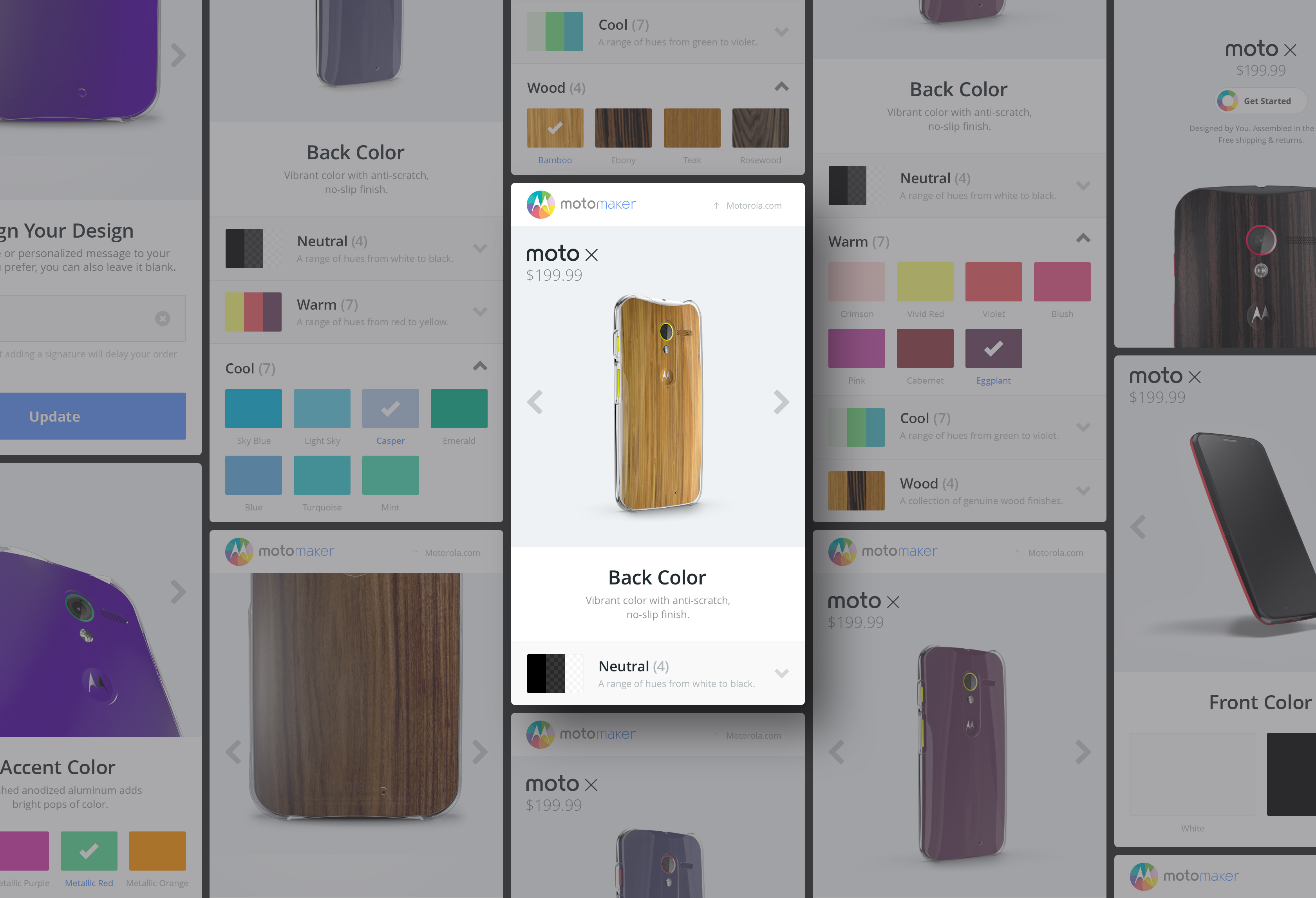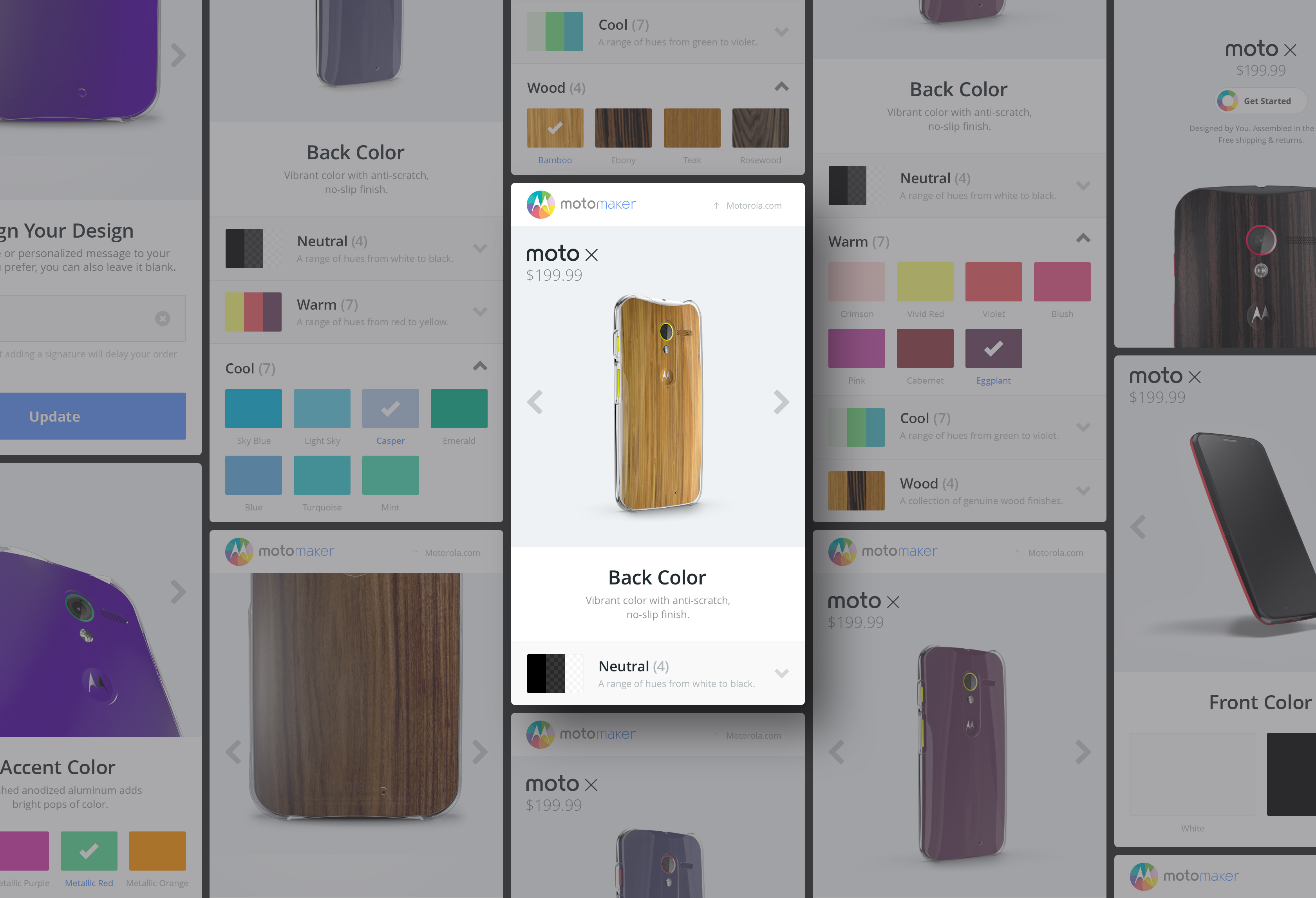 WebGL is used to create real-time, interactive 3D graphics that can run in a web browser without the need of plugins. This technology also allows new hardware colors or materials to update quickly when they're released online.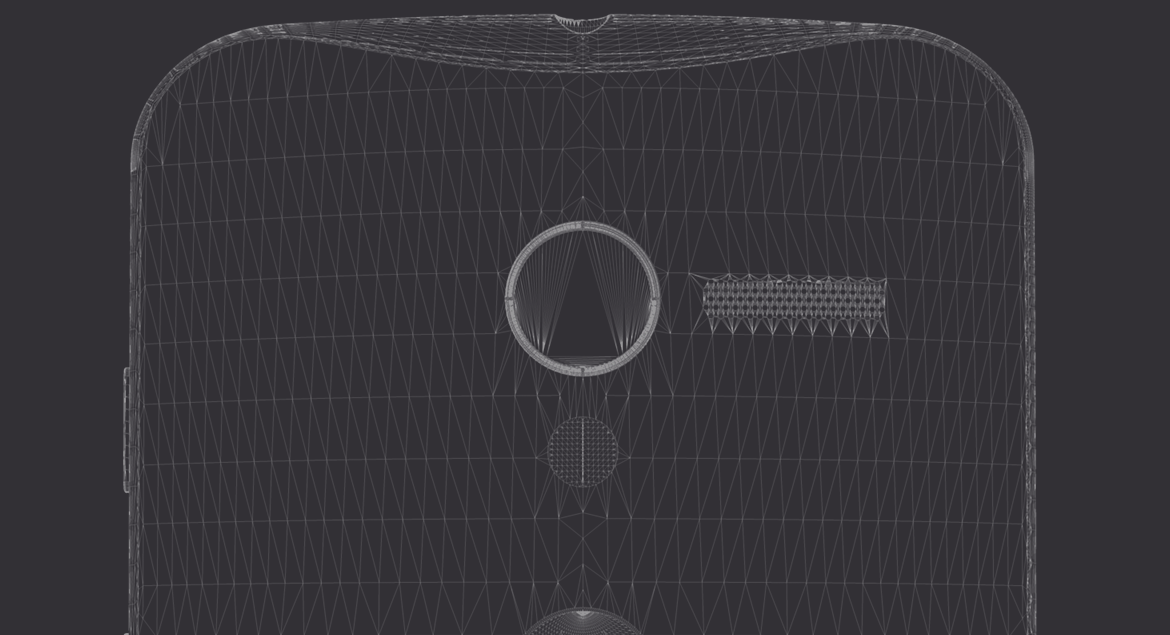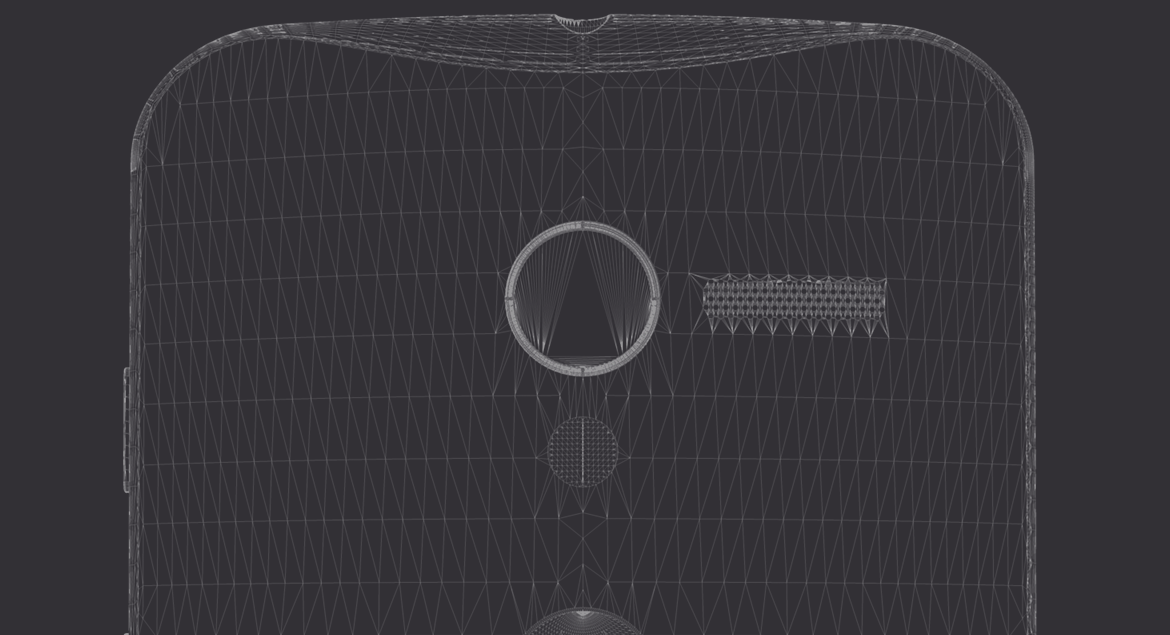 The UI system & library were created with expandability in mind. New colors, materials, features or sections can be added without breaking the site's structure. The UI simplicity adds a touch of playfulness while engaging user interaction.  For the time being, Motomaker solely supports Moto X, however it's design could function with any future Motorola customizable phone.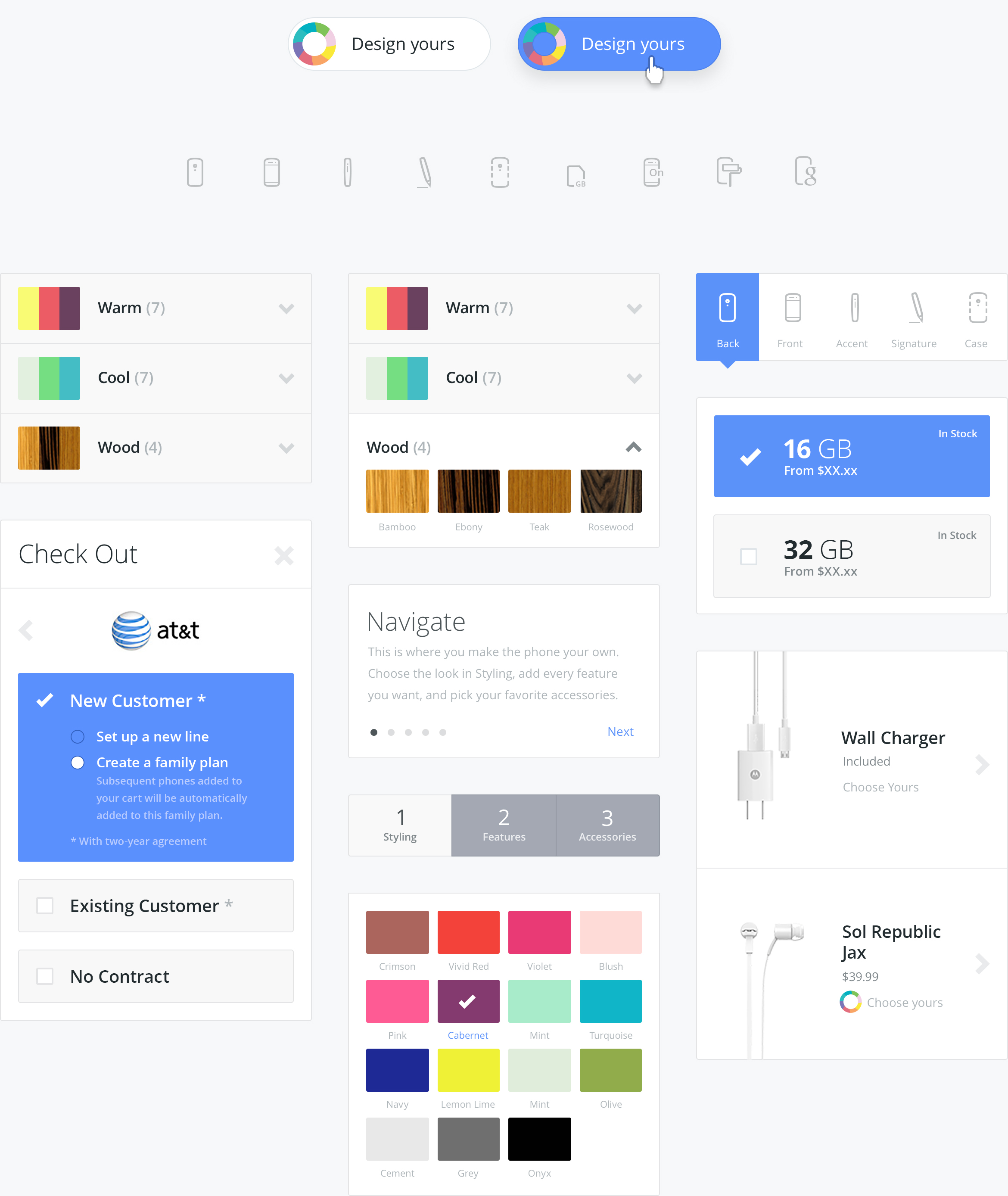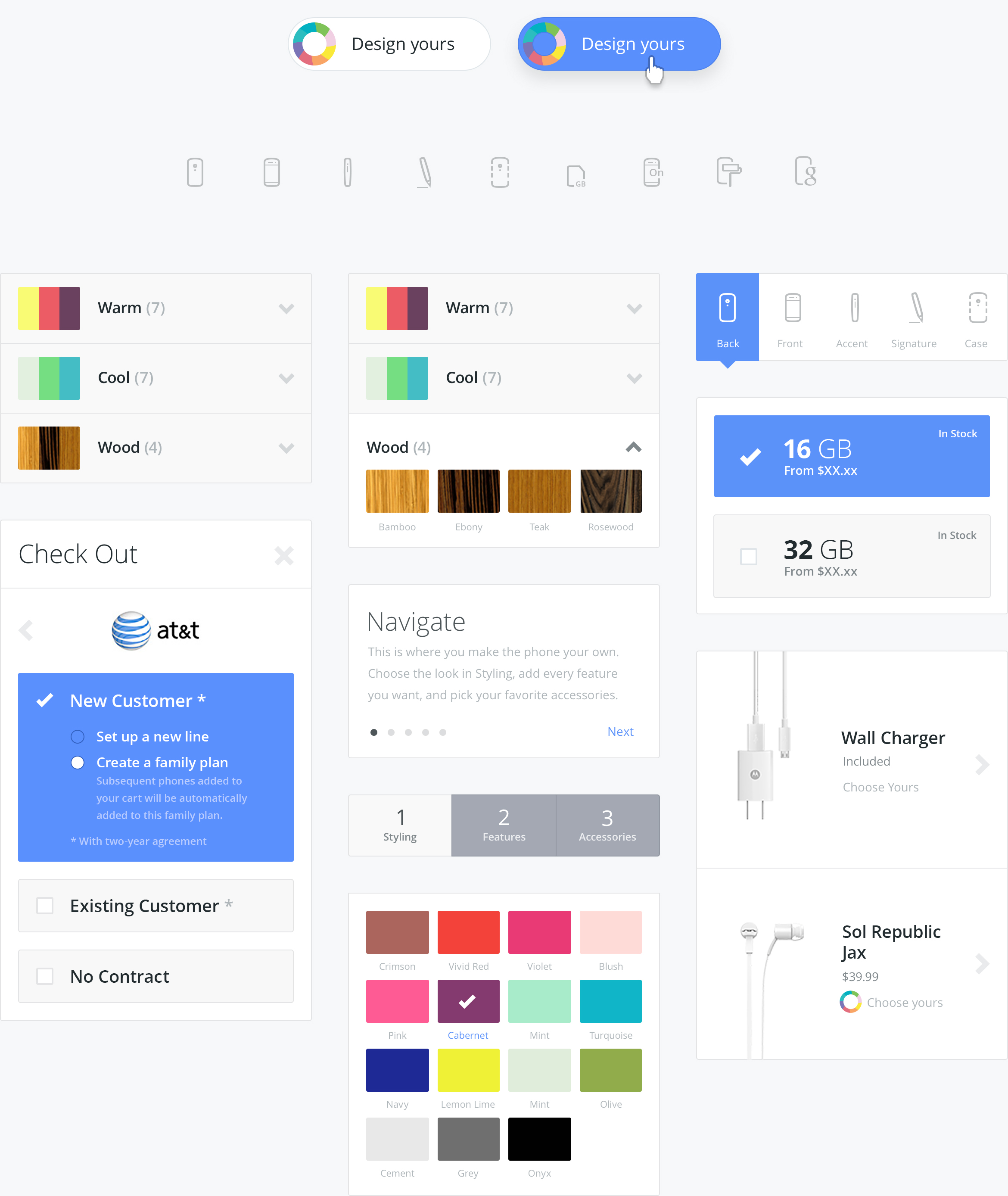 Creative Director — Diego Aguilar
Art Direction, Design & UX — Thomas Dudon
Front end developper — Chad Drobish
3D — Ryan Decarlo
Designers — Marlies Gielissen, Ryan Kalus
2014 New York Design Awards
The Webby Awards - Best User Experience - Nominee
The Webby Awards - Consumer Electronics & Services - Nominee
"Easily the most impressive part of the Moto X package
though is how users can customize it using MotoMaker app"
— Techcrunch
"The MotoMaker tool itself is beautifully designed
and incredibly simple."
— The Verge
[unex_ce_button id="content_7ynldns3x,column_content_s59q96cpe" button_text_color="#ffffff" button_font="regular" button_font_size="60px" button_width="auto" button_alignment="left" button_text_spacing="0px" button_bg_color="transparent" button_padding="0px 0px 0px 0px" button_border_width="0px" button_border_color="transparent" button_border_radius="0px" button_text_hover_color="#ffffff" button_text_spacing_hover="0px" button_bg_hover_color="transparent" button_border_hover_color="transparent" button_link="http://www.thomasdudon.com/?work=chanel" button_link_type="url" button_link_target="_self" has_container="" in_column="1"]Chanel Fashion[/ce_button]
[unex_ce_button id="content_7ynldns3x,column_content_vusngbjgn" button_text_color="#908f92" button_font="regular" button_font_size="60px" button_width="auto" button_alignment="left" button_text_spacing="0px" button_bg_color="transparent" button_padding="0px 0px 0px 0px" button_border_width="0px" button_border_color="transparent" button_border_radius="0px" button_text_hover_color="#ffffff" button_text_spacing_hover="0px" button_bg_hover_color="transparent" button_border_hover_color="transparent" button_link="http://www.thomasdudon.com" button_link_type="url" button_link_target="_self" has_container="" in_column="1"]View all[/ce_button]